*Please note that the Return policy only applies to customers that have claimed our
Limited Warranty
for their products. We do not accept returns unless the products you received are defective.
*All our orders are NON-REFUNDABLE and NON-EXCHANGEABLE at the moment. Thank you for your kind understanding.
At ARMORIG™, we are strongly invested in our product development process. We want customers to love our products on the day of receiving them. Do keep in mind that our gaming chairs and gaming desks are covered by our limited warranty for 3 years.
However, if our products are defective upon receival, you possess the right to return the product to us. Please refer to our warranty page for instructions to submit a warranty claim. Customers that decided to return the product will be subjected to terms and conditions as stated below.
Note: ARMORIG™ only accepts returns that are purchased directly from armorig.com. Any products that are purchased from resellers will be deemed NOT eligible for return.
Instructions on returning the products:
Step 1: Please refer to our warranty page for submitting the email. Please state clearly in the subject that you are returning the product for a warranty claim.
Step 2: We will review your email within 5 working days and send you an approval email once conditions are fulfilled. You shall return the products to the address provided by ARMORIG™. You shall bear the shipping fees and costs.
Step 3: Upon inspection of the returned products, we will proceed with the warranty claim. We will send you a confirmation email stating that the return process is successful and will provide you a new tracking number once we have shipped your new product.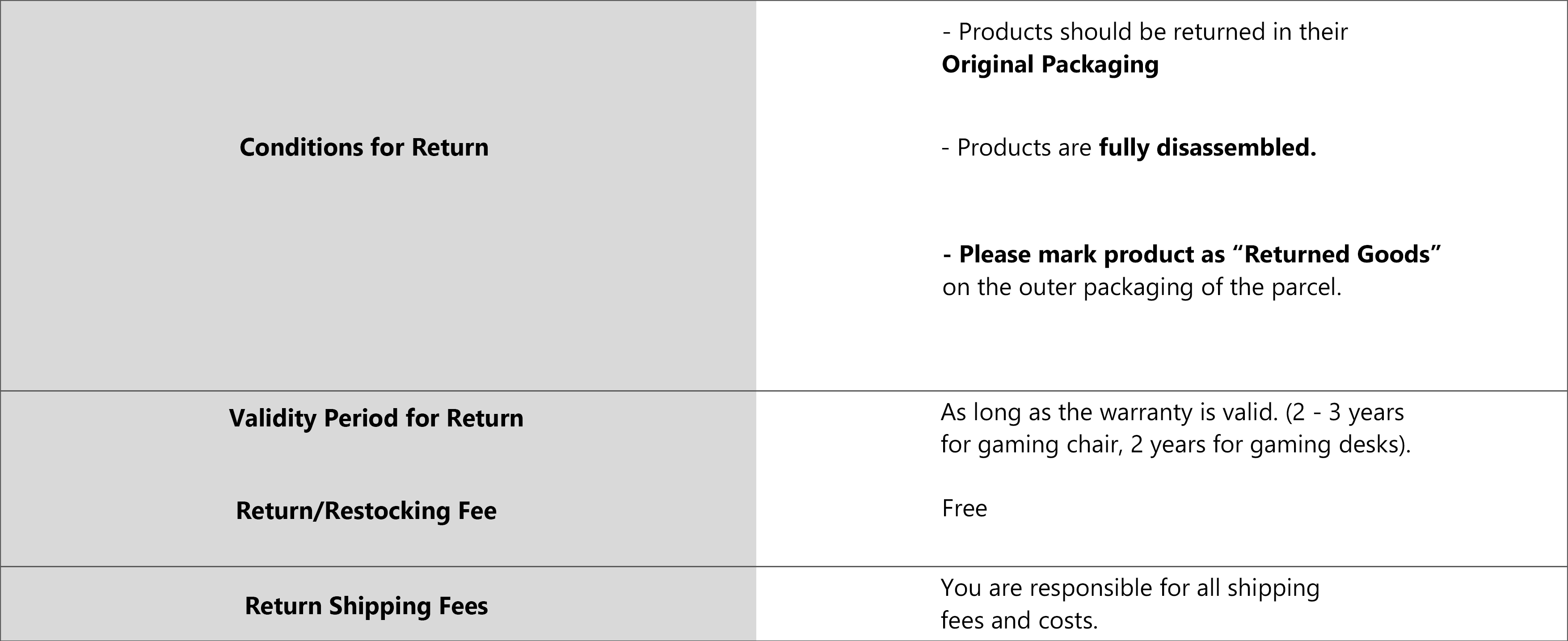 *Please follow our return instructions. You are responsible for properly packing and shipping the return products. ARMORIG™ is not responsible for any losses or damage incurred on the return because you did not follow the return instructions. Please note that you are responsible for any damage or loss of the products during the return process.
*All return and warranty decisions made by ARMORIG™ are final.